Two Ways To Work With Us : Choose The One That Works For You

There are many ways to approach a project - we are flexible with the resources you need to accomplish your remodeling goals. Here are some options.
Option 1 : Design + Build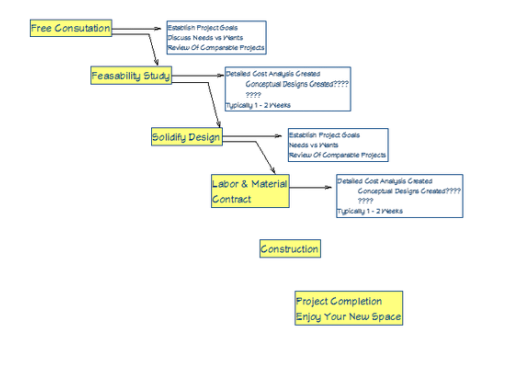 Option 2 : Construction Only
Already have design and construction documents ready to go? No problem. We will be happy to provide you with a competitive cost estimate from your detailed documents and access to our team of remodeling professionals. Your project will be expertly managed and every detail overseen - from demolition to framing to plumbing and electrical to finish woodwork. If along the way you wish to make changes or have questions or concerns about the initial design or need to make changes, we can also provide you the services of our kitchen/bathroom and interior designers.